I've been challenged by Diane of
Candy's Treats
, thanks hun. x x
These are the challenge instructions:Go to your photo folder in your computer.
Go to the 6th folder of the photos.
Go to the sixth picture.
Put the picture on your blog and description of it.
Invite six friends to join the challenge.
Link them in your blog and let them know they have been challenged.
ok so here is my photo, its of my 13 year old son, Luke, Practising his tricks ready for a kitesurfing competition. It was a cold day as you can see by him wearing gloves.
He is a natural and loves doing it.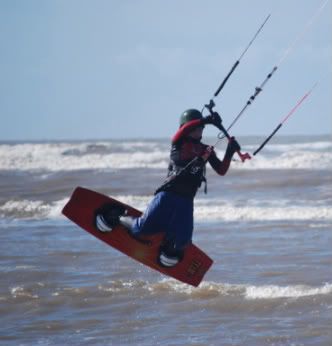 I now challenge...
Dizzi
Heartbeatz Creationz
Tammy Jo
Doolallytat
Grungeberry
Donna K
Have fun girls!!!
Hugs
Susie. x x
:o)